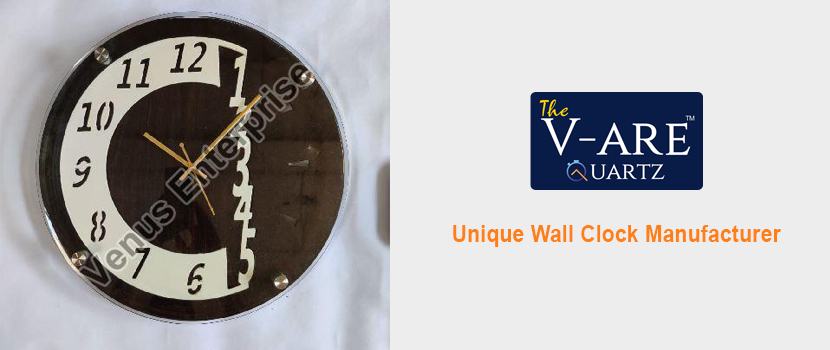 Clocks are not purely about functionality these days. The wall clocks nowadays serve a tremendous style function for anyone and any interior. You need to look no further to the grandfather clock that used to sit in your front hallway since your child. However, that kind of timeless artistry and design is unquestionably valued, no matter what the expected purpose of the object is. The unique wall clocks offered by all leading Unique Wall Clock Manufacturer bring a unique style to the genre of timekeeping.
From a quirky frying pan clock to hang over your stove to the striking modern clock designs that represent some of the most iconic pieces from a different era.
Benefits of buying a unique wall clock
• Perfect for interior décor
• Serves as the best birthday gift
• Quite affordable to buy one
• Looks like an expensive custom-made one
• Wider range availability online
Here are the important points to consider when you are going to buy an exclusive piece from a leading unique wall clock manufacturer:
Don't do impulse buying
When you first decide it is time for a new clock and decide that clock is going to be somewhat unique, the first thing you need to do is to refrain from impulse buying. The number one mistake people make is an impulse buy. Buying a new Unique Wall Clock should be a matter of careful deliberation, not a sudden quick decision. Take the time to research the material and workmanship of the clock before you make your purchase.
Don't forget to match the design with home décor
The nice thing about deciding on a Unique Wall clock is there are literally hundreds if not thousands of different designs to choose from. This is the second tip on buying the best clock you can. Make sure your selection blends in with the décor of the room you are putting it in. If you do not do this, your purchase will not stand the test of time and will probably sit in a closet or an attic and just collect dust.
Compare price, size, and shape
The third and final tip on selecting the best Unique Wall Clock possible is to make sure you have compared the price of the clock with other clocks of like size and or shape. You do not want to overspend and you do not want to make a purchase just to be online or in a store and see almost the same exact item for a lot less. If you do not price shop, the only one to blame is yourself.
What you should ask for while purchasing a unique wall clock?
When you have finalised a design, it's time to ask the dealer or manufacturer for some specifications. Whether they meet your expectations or not.
• Extensive range of designs in a catalogue
• Best quality to promise durability
• Exclusive designs that meet expectation levels
• Ethical business practices to deal fair
• Affordable price compared to others
• Doorstep delivery without damage